Hello,
Thank you for joining me on a Blog Stroll!
This is new and I am going to make it a regular feature on my blog.
I started featuring some of my favorite pages
and have decided to add it to my blog also.
There are so many wonderful blogs I could actually
spend days just reading posts!!!
Since this is my first Blog Stroll I am going
to begin with the ones that so graciously
open their blogs every week for other bloggers to add links.
♥♥I am truly grateful for each one of them♥♥
Each blog is absolutely wonderful!!!
French Country Cottage
The Charm Of Home

My Romantic Home
How Sweet The Sound
Rook No17
At The Picket Fence
Common Ground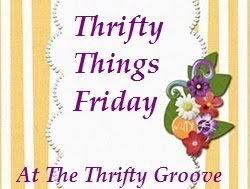 The Thrifty Groove
2805 Potpourri Friday
Stuff and Nonsense
Flamingo Toes Think Pink Sundays
I hope you enjoyed this blog stroll
and if you would like your blog to be featured
in our next blog stroll
please add your link in the comments.
I wish each and every one
a very Happy New Year!!
Love,
Beverly